Honduras and Guatemala: Jewels of Central America

15 February to 2 March, 2019
Species of Interest
White-bellied Chachalaca
Highland Guan
Horned Guan
Great Curassow
Buffy-crowned Wood-Partridge
Tawny-faced Quail
Ocellated Quail
Ocellated Turkey
White-breasted Hawk
Agami Heron
Spotted Rail
Northern Jacana
Double-striped Thick-knee
Lesser Ground-Cuckoo
Lesser Roadrunner
Guatemalan Pygmy-Owl
Fulvous Owl
Black-and-white Owl
Great Potoo
Green-throated Mountain-gem
Wine-throated Hummingbird
Garnet-throated Hummingbird
Mexican Violetear
Salvin's Emerald
Slender Sheartail
Rufous Sabrewing
Wedge-tailed Sabrewing
Honduran Emerald
Black-crested Coquette
Mountain Trogon
Collared Trogon
Resplendent Quetzal
Keel-billed Motmot
Blue-throated Motmot
Turquoise-browed Motmot
Tody Motmot
Northern Emerald-Toucanet
Keel-billed Toucan
Chestnut-colored Woodpecker
Laughing Falcon
Orange-breasted Falcon
Scarlet Macaw
Red-throated Parakeet
White-crowned Parrot
White-fronted Parrot
Yellow-naped Parrot
Pacific Parakeet
Rufous-breasted Spinetail
Belted Flycatcher
Royal Flycatcher
Lovely Cotinga
White-collared Manakin
Long-tailed Manakin
Chestnut-sided Shrike-Vireo
Yucatan Jay
Black-throated Jay
Bushy-crested Jay
Rufous-browed Wren
Blue-and-white Mockingbird
Golden-winged Warbler
Goldman's Warbler
Pink-headed Warbler
Azure-rumped Tanager
Crimson-collared Tanager
Cinnamon-bellied Flowerpiercer
White-eared Ground-Sparrow
Prevost's Ground-Sparrow
Rusty Sparrow
Red-throated Tanager
Hooded Grosbeak
Elegant Euphonia
Blue-crowned Chlorophonia
Bar-winged Oriole
Black-vented Oriole
Montezuma Oropendola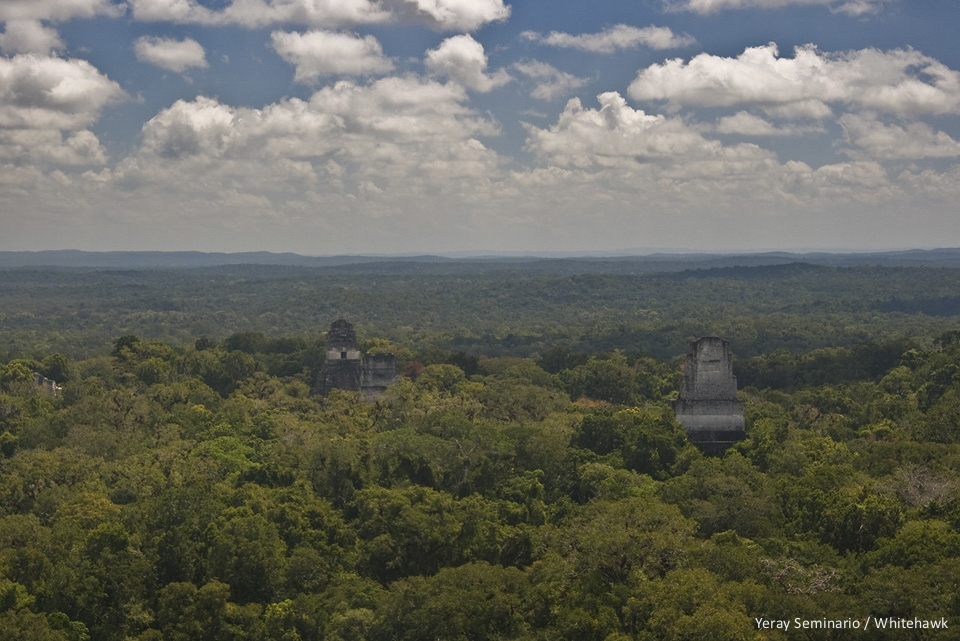 Among the many natural treasures to be found throughout Central America, Honduras and Guatemala are true jewels. Bordered by Belize to the north and Nicaragua to the south, and encompassing expansive rainforests, clear running streams, and awe-inspiring Mayan archeological sites, these two countries combined provide an exciting and rewarding birding adventure.
During the 16 days of this tour we will explore dense rainforests, climb a volcano, take a boat ride, ride a train, stand in the shadow of Mayan temples, visit ancient cities, and traverse wetlands, dry forests and open fields. All the while we will be searching for some of the most spectacular bird  species found in the region. We will also keep our eyes out for the myriad of mammals, amphibians and reptiles that abound here.
Trip Basics
Length of tour: 16 days
Maximum number of participants: 8*
Single supplement: $790
Lodging: Nice, clean and comfortable with private bath.
Food: Fresh, traditional cuisine.
Weather: Warm, humid temperatures during the day. A jacket or sweater is recommended for evenings.
Difficulty: Moderate. Medium to long walks at a gentle pace, though some days will require longer walks on steep and/or muddy terrain. Some long drives and local air travel required.
* With smaller groups, an additional fee will be charged.
Itinerary
DAY 1:  ARRIVAL IN HONDURAS
Arrival to San Pedro Sula, Honduras. Pick up and transfer to the Lodge at Pico Bonito. After check-in and time to relax and settle into your room, we will have a short orientation and, as time permits, do some birding around the grounds before enjoying our first dinner together.
---
DAY 2: THE LODGE AT PICO BONITO
We will spend the day birding the lovely grounds of the Lodge at Pico Bonito. With over 400 species documented in and around the property, this will be an opportunity to see a number of great birds including the much sought-after Lovely Cotinga, as well as Royal Flycatcher, Purple-crowned Fairy, Collared Aracari, Chestnut-colored Woodpecker and Lesson's Motmot. 
---
DAY 3:  CUERO Y SALADO
Today we will visit the Cuero y Salado Wildlife Refuge - 35,000 acres of coastal rivers, lagoons, mangroves, and forests that are home to diverse wildlife including West Indian Manatees, American Crocodiles, Central American Spider Monkeys and White-faced Capuchins, Northern Tamandua and more than 350 species of birds. We will access this remote area via a small motorized train, which takes us through open grassland, marshes and agricultural fields. Once at the refuge, we will explore the various aquatic and forest habitats from a small motorboat. We will search for Sungrebe, Russet-naped Wood Rail, Bare-throated Tiger-Heron, Boat-billed Heron, Jabiru Stork, Agami Heron, American Pygmy Kingfisher, Laughing Falcon and Lesser Yellow-headed Vulture among many other species. We will return to the Lodge after our birding tour. After a late lunch we will spend the afternoon birding around the Lodge's gardens.
---
DAY 4: RIO AGUAN VALLEY
We'll depart the lodge at 4:30 a.m. to enjoy a full day of birding in dry forest habitat south of the Pico Bonito Reserve. The target bird for the day is the endangered Honduran Emerald, Honduras' only endemic bird. Along the way, we'll also visit some localized wetlands to search for Double-striped Thick-knee, White-fronted Parrot, Lesser Ground-cuckoo and Salvin's Emerald, among many others.
---
DAY 5: HONDURAS to GUATEMALA
After breakfast we will depart for Guatemala and Tikal National Park. This will be long day but we will make some stops along the way to rest a bit.
---
DAY 6: TIKAL NATIONAL PARK
We will have a full day of birdwatching and learning about the incredible history of Tikal National Park. The ruins, located in the middle of dense jungle, are an amazing backdrop for birdwatching. We will look for such incredible species as Ocellated Turkey, Orange-breasted Falcon, Yucatan Jay, Rose-throated Tanager, Great Curassow, Brown Jay, Sulphur-bellied Flycatcher, and Montezuma Oropendola.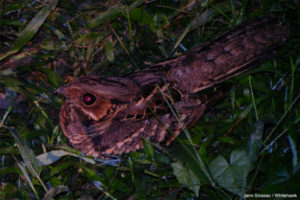 ---
DAY 7: TIKAL to GUATEMALA CITY and ANTIGUA
We will have one more morning for birdwatching in Tikal accompanied by a short archaeological tour of the ruins. In the afternoon we will transfer to the airport (1 hour) for our flight from Flores to Guatemala City and drive to Antigua.
---
DAY 8: FINCA EL PILAR & ANTIGUA
In the morning, we will travel to San Cristobal El Alto where we will enjoy birding and breakfast in a local restaurant with the stunning views of the volcanos.
After breakfast, we will do some birdwatching at Finca El Pilar, located 10 minutes away from Antigua. One of the highlights of our experience here will be observing the wide number of hummingbird species that come in to local feeders.
After lunch a short rest, we will take a walking cultural tour of Antigua, to learn about the history of this lovely city and take in the outstanding architecture of its churches and cathedrals, ruins and museums, and cobble-stone streets. 
---
DAY 9: TECPAN and QUETZALTENANGO
We will make an early departure from Antigua toward Tecpan, where will enjoy some breakfast before we begin birding in a local private reserve, home to  remarkable and unique endemic species of the central highlands of Guatemala such as Blue-throated Motmot, Pink-headed Warbler, and Rufous-browed Wren.
At midday we will transfer to Quetzaltenango for some afternoon birdwatching at Los Vados.
---
DAY 10: FUENTES GEORGINAS to TODOS SANTOS CUCHUMATANES
In the morning we will bird in the very humid sub-tropical forest at Fuentes Georginas, a hot spring with several pools. Here we hope to spot Wine-throated and Garnet-throated hummingbirds, Cinnamon-bellied Flower-piercer, Mexican Violetear, Guatemalan Pygmy-Owl, and if we are lucky, the elusive Horned Guan. After lunch we will transfer to Todos Santos Cuchumatanes.
---
DAY 11: TODOS SANTOS to LOS TARRALES
Todos Santos encompasses a variety of unique landscapes such as sub-alpine meadows, rocky crags and slow-growing vegetation due to climatic conditions and altitude (3,850 meters). It is one of the geologically oldest areas and has the highest mountain formations of Central America. Todos Santos National Park is home to some of the greatest biological diversity and endemism in the country, where a number of endangered species of flora and fauna can be seen including the Maya Mouse and the Cuchumatanes Salamander.
Avian species that we hope to see in this area include Goldman's Warbler, our first Guatemala endemic, along with Black-capped Siskin, Golden-crowned Kinglet, Broad-tailed Hummingbird, Common Raven and Savannah Sparrow.
After lunch we will transfer to Los Tarrales Private Reserve for some birding around the lodge in the afternoon.
---
DAY 12:  LOS TARRALES & LA LAGUNETA 
This morning we will visit the Vesubio area in quest of Azure-rumped Tanager, Chestnut-sided Shrike-Vireo, Emerald-chinned Hummingbird, and Rufous Sabrewing, among other bird species found in the Guatemalan highlands.
In the afternoon we will bird around La Laguneta, to search for Yellow-naped Parrot, Rufous-breasted Spinetail and White-bellied Chachalaca, among others.
---
DAY 13: LOS TARRALES to LAKE ATITLAN
Today we will hope for great views of Tody Motmot, White-eared Ground-Sparrow, Long-tailed Manakin and Prevost's Ground-Sparrow, to name just a few of the species to be found in the Rinconada area. At mid-day we will transfer to Lake Atitlan for afternoon birdwatching around the lodge.
---
DAY 14: VOLCAN SAN PEDRO
This morning we will take an early boat ride toward San Pedro La Laguna. We will disembark and begin our hike up San Pedro Volcano in hopes of seeing our main target, the impressive  Horned Guan, as well as Belted Flycatcher, Mountain Trogon, Chestnut-sided Shrike-vireo, Slender Sheartail, Amethyst-throated Hummingbird, Black-throated Jay, Bushy-crested Jay, Rufous Sabrewing, Blue-and-white Mockingbird, Bar-winged Oriole, and Ocellated Quail, among others.
---
DAY 15: TEPEPUL & GUATEMALA CITY
On our final full day in Guatemala, we will do some birding at Rey Tepepul, a park located in Santiago Atitlan, along the western slope of the Atitlan Volcano. This reserve is at 1,800 meters above sea level and it encompasses subtropical humid forest, and has an average annual rainfall of 1,500 mm.
Some bird species we will search for include Blue-crowned Chlorophonia, Slender Sheartail, Bar-winged Oriole, Elegant Euphonia, Crested Guan, Northern Emerald-Toucanet, Chestnut-sided Shrike-Vireo, White-eared Ground Sparrow, Green-throated Mountain-gem, Rusty Sparrow, Black Hawk-Eagle, Pacific Parakeet and Resplendent Quetzal.
After lunch we will begin our 3 hour drive to Guatemala City.
---
DAY 16: DEPARTURE
After a hearty buffet breakfast, we will transfer to the Guatemala City International Airport for your flight home. Tour concludes in Guatemala City.
Continue reading the second column →