Species of Interest
Crested Guan
Great Curassow
White Ibis
Roseate Spoonbill
Tricolored Heron
Bare-throated Tiger Heron
Brown Pelican
Magnificent Frigatebird
Anhinga
King Vulture
Swallow-tailed Kite
Double-toothed Kite
White Hawk
Solitary Eagle
Black Hawk-Eagle
Black-and-white Hawk-Eagle
Orange-breasted Falcon
Limpkin
Wilson's Plover
White-crowned Pigeon
Red-lored Amazon
Stygian Owl
Ferruginous Pygmy-Owl
White-collared Swift
Violet Sabrewing
Cinnamon Hummingbird
Azure-crowned Hummingbird
Slaty-tailed Trogon
Tody Motmot
Caribbean Elaenia
Plumbeous Vireo
Green Jay
Plain Wren
Black-hooded Siskin
Mangrove Warbler
Cerulean Warbler
Grace's Warbler
Rufous-capped Warbler
Hepatic Tanager
Black-headed Saltator
Painted Bunting
Yellow-backed Oriole
Yellow-tailed Oriole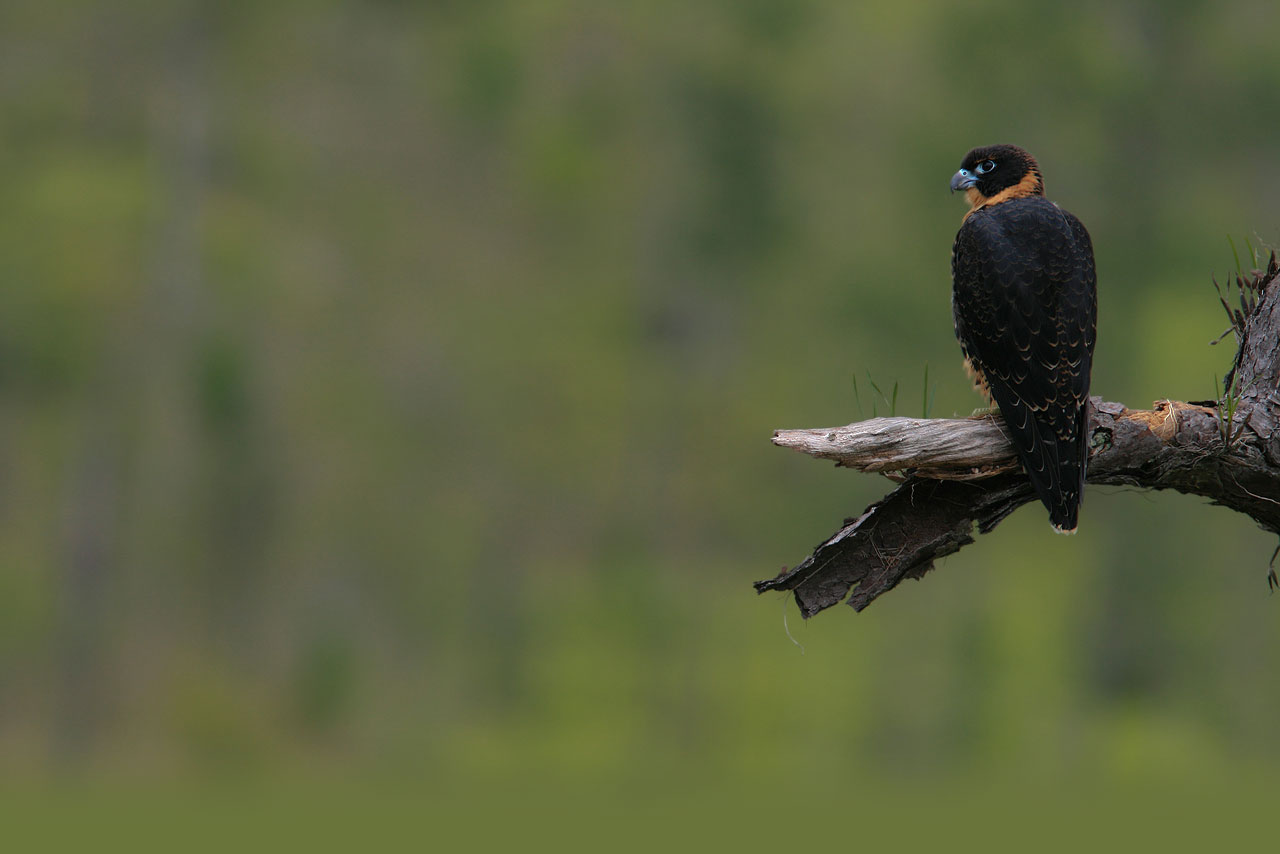 In the hustle and bustle of the modern world, even our vacations can turn into non-stop hectic races to get from one place to another, to see as many sights as possible, or to check off as many birds as we can on our life list. Few of us, it seems, ever get the chance to simply be and to enjoy each moment as it comes. We at Whitehawk would like to offer our guests an opportunity to change all that. Therefore, we are designing a series of "ornitherapy" tours – tours that combine a more relaxed outlook on birding with other therapeutic activities such as Yoga and meditation and our Belize Birding and Yoga is the first such trip.
One of the best locations for an ornitherapy tour is the small Caribbean nation of Belize. A small country nestled between Mexico, Guatemala and the Caribbean Sea, Belize is a land of bright green mangroves and turquoise blue seas; lush tropical jungles and exotic wildlife. Due to its location along key migration routes and its rich biodiversity and varying habitats, Belize is, without a doubt, a birder's paradise. However, it is also a paradise for anyone interested in hiking, in the exploration of ancient cultures, in wilderness and wildlife observation, and in simple relaxation.
Our Belize Birding and Yoga is an 8-day excursion and will be slightly different from a typical birding tour. We will take our time to truly enjoy the beauty and wonder of the birds we do see and will spend some time observing their behavior and learning more about them. Along the way, we will visit breathtaking waterfalls, roaring rivers and winding jungle trails. We will have a chance to see some rare birds such as Orange-breasted Falcon, King Vulture, and Violet Sabrewing, and will look for harder to see species such as Stygian Owl and Black-and-white Hawk Eagle.
Additionally, a certified Yoga instructor will be present throughout the Belize Birding and Yoga tour to provide optional group classes each afternoon when birds and other wildlife are less active. All Yoga activities are included in the price of the tour. Whether you have  a long-standing Yoga practice, or are interested in experiencing Yoga for the first time, we will offer gentle yoga classes that fit everyone's needs.
Finally, there will be plenty of time for you to explore the forested trails, swim in the cool blue pools of the river, or relax in a beautiful setting, perhaps sipping a cool drink beneath the shade of rainforest trees.
Throughout our journey, we will be staying in some of the most luxurious resorts in the most beautiful settings in the country. Most of them are nestled inside a forest or along a river's edge – ideal spots for immersion in nature, birding, relaxation, and Yoga!
Trip Basics
Private room supplement: US$650
Guide: Yeray Seminario
Yoga Instructor: Marta Curti, RYT-500
Length: 7 days
Maximum number of participants: 8*
Lodging: Luxury hotels, among the best in the region
Food: Excellent, with a touch of Caribbean flavor
Weather: Cool in the mornings and evenings, hot and humid at midday
Difficulty Level: Low. Short walks on mostly level surfaces throughout most of the trip
* With smaller groups, an additional fee will be charged.
This trip is ideal for:
- birders or Yoga enthusiasts traveling with a companion with other interests
- those who enjoy birding at a slower pace
- those who would like to maintain a regular, gentle Yoga practice while traveling
- those who are interested in learning more about birding and Yoga
Itinerary
DAY 1, 2: BELIZE CITY to BLACK ROCK
From the Belize City International Airport, we will make our way to Black Rock. Situated above the Macal River, and at the base of large limestone cliffs, the Black Rock Lodge is a spectacular place to begin our journey. We will spend two days here watching birds, swimming or exploring a nearby cave. Those who are interested may also practice Yoga on a platform overlooking the river, with the sights and sounds of the Belizean forest around us. Bird feeders surround the open patio overlooking the river and many species, like White Hawk, Black Hawk-Eagle and Orange-breasted Falcon, can be seen - often without leaving the observation deck.For the more adventurous, opportunities exist to follow a steep uphill trail for a spectacular view of the river below and its extant forest, or to rent a kayak and discover the forest's river trails.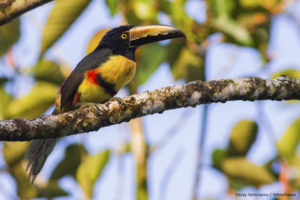 ---
DAY 3 & 4: MOUNTAIN PINE RIDGE
After a breakfast overlooking the Macal River, we will head to the Mountain Pine Ridge Reserve. This area is an unique region in Central America, full of beautiful contrasts - ridges covered with pine trees that descend into broadleaf forests, and small streams that turn into thundering waterfalls.
It is also one of the best places to see raptors such as the Laughing Falcon, Gray Hawk, Orange-breasted Falcon, Stygian Owl and, with some luck, Black-and-white Hawk-Eagle and Solitary Eagle. Additionally, the Hidden Valley Inn Lodge, where we will be staying, boasts three beautiful Yoga platforms, all constructed of natural materials and nestled deep in the forest, near flowing streams.


Over our two-night stay in the Mountain Pine Ridge we will go in search of the region's specialities including Violet Sabrewing, Rusty Sparrow, Grace's Warbler, Black-headed Siskin, Rufous-capped Warbler or Green Jay among other species. We will visit some areas of stunning natural beautiful such as Butterfly Falls and King Vulture Falls, one of the best places to see the King Vulture and home to a breeding pair of Orange-breasted Falcons. We will also visit 1000-Foot Falls, the tallest waterfall in Central America, and a great place to see White-collared Swift. From here, there will be options to visit Caracol, the largest ancient Mayan city in Belize. Over these three days, you will also have the option to enjoy a private Yoga session, or participate in a group class, walk the extensive trail system, take a dip in a natural pool, or relax beside one of the many waterfalls found in the area.
---
DAY 5 & 6: MOUNTAIN PINE RIDGE to CAYE CAULKER
 After a final walk along the trails that the Mountain Pine Ridge has to offer, we will enjoy a wonderful breakfast, after which we will head for Caye Caulker, a tiny coral island in the Caribbean Sea. This charming island is a wonderful location to see passerines in migration and shorebirds such as: Wilson's Plover, Short-billed Dowitcher, Long-billed Dowitcher, Semipalmated Sandpiper, Yellow Warbler and Cerulean Warbler, among many other species.
In the evening, we will offer optional Yoga classes, or you may continue to search for birds on your list, or relax and watch the sunset while sipping a Pina Colada and kicking back in a hammock beneath the palm trees. The second day of our stay we will take a boat ride out to snorkel the world's second largest barrier reef! Here, we may come face to face with Manta Rays, turtles, and dozens of different species of fish.
---
DAY 7: DEPARTURE
This morning, we will have another opportunity to search for some bird species we may have missed, or to take an early morning Yoga class, or a swim in the Caribbean sea. After breakfast, we will take the boat across to Belize City, where we will drop you off at the airport and our journey will conclude.
Continue reading the second column →